Prints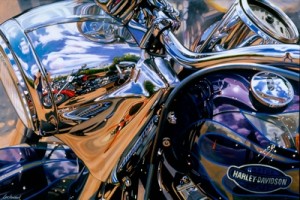 Archival digital prints are available for all of the paintings. You can order them directly from the artist and choose from her automobile, motorcycle, LSU football, and mannequin prints at Portraits in Chrome.
If you wish to order a print that is not on the Portraits site. Contact the artist.
At Portraits in Chrome prints are available in a variety of sizes and are signed, numbered and produced under the artist's supervision.
If you are interested in learning more about Giclee prints please read the artist's article 'Giclees – the new collectible art form', Gallery Insider, Winter 2005.